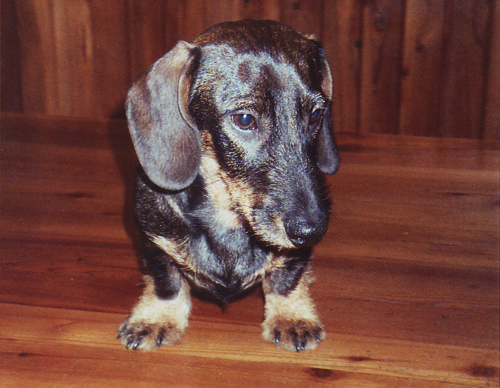 'Fabík', Dachshund miniature wire-haired
BORN: 5.5.2005
BREEDER: Ing. Jan Bušta , Praha
SIRE: Karel uit de Boevenkuil
DAM: Sex Bomb Vitoraz


After saying good-bye to our previous dachshund Bryan, we had to have another one. Fabik is dog of my son. He never went to shows as his circumference of chest is bigger than standard allows. He is a passionate hunter, stubborn and independent. When we let him go in the forest it seems that he will never come back - see his results in hunting tests.